Emergency Plumbing Michigan

Residential & Commercial Plumbing Services to Livingston, Washtenaw and Wayne County Michigan
Emergency Plumbing Michigan is the number one plumber in Michigan. For over 30 years, thousands of happy customers have chosen Emergency Plumbing Michigan as their preferred plumber for emergency service in Michigan. We are ready to take care of all your plumbing needs with our staff of master plumbers who will ensure your complete satisfaction. We know that plumbing problems can occur at any time; whether it is during the day, night, on a holiday, or during the weekend, we have got you covered. For your convenience, we are available for your call 24 hours a day, 7 days a week, and 365 days a year. We know that plumbing issues have no convenient schedule, and that is why we do.  At Emergency Plumbing Michigan we're always open, with friendly knowledge staff to answer any questions you may have.Whenever you call us, you can rest assured that the professionals at Emergency Plumbing Michigan will be there. In most cases, we can arrive to your location within an hour of your call.  Our trucks are fully stocked with thousands of repair and replacement parts needed for plumbing jobs, and on the off chance we do not have a part on our truck, we can get it from our warehouse quickly. We can solve your plumbing problem on the spot, without any hassles in a timely and safe manner. Our plumbers have gone through extensive training to ensure that they are up to par, as well as exceed, all industry standards today.
Our Professional Plumbers Fix and Repair Commercial and Residential Projects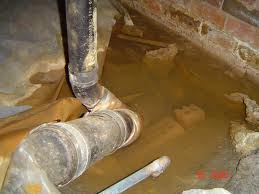 Our master plumbers will advise you over the phone of any immediate steps you need to take prior to their arrival. When we arrive at your home or business we will assess the problem and provide you with a written estimate. We are very upfront with our pricing before any work begins. Also, you do not have to worry about any hidden fees or charges when dealing with Emergency Plumbing Michigan. We treat our customers and their properties with the utmost care and respect. When we arrive at your property we will use shoe covers and drop cloths as needed. For your peace of mind, all of our plumbers have gone through extensive background checks. We are also fully licensed, bonded and insured. All of our skilled plumbers are fully knowledgeable about all local ordinances and building codes and permits needed.  Should any permit be required; we will obtain it for you. We are always looking for ways to improve our services to provide you with the best customer service available, and we are always up to date on the most recent advances in the plumbing technology industry.
Here at Emergency Plumbing Michigan, we take customer satisfaction very seriously. We are not happy with the job we are doing on your property until you are. We offer a range of services for our customers. Whether you have broken pipes or need a full installation of a plumbing system, we are the company you need to get it done right. We have the skill set and knowledge to get the job done in a safe and timely manner. We want to be the ones you call in your time of need!
We can fix any plumbing problem in your home or business. With over 3 decades of experience, and a large staff of certified master plumbers, no job is too big, and no job is too small for us to handle. We have the knowledge and experience to tackle any plumbing or water based problem that you are dealing with, and we service residential, commercial and new construction properties. We get the job done right the first time, Guaranteed. Our price structure is both affordable and very competitive, as we believe in offering the best possible service at the best possible price.
Emergency Plumbing Michigan offer's a full range of plumbing services!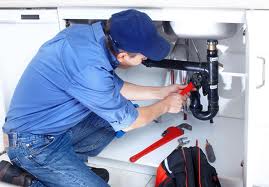 Here at Emergency Plumbing Michigan, we can tackle almost any type of plumbing problem you can throw at us! We have got you covered on anything relating to basins, backflow, basements, drains, excavations, leaks and leak detection, sewer, outdoor plumbing, pump installations, valve repairs, and anything pertaining to water and sewer maintenance. We can also provide services for clogged drains, sinks, showers, or toilet upgrades, and septic repairs and installations. We offer a full range of services. If you need it done, we are the company to come to!
If you have a plumbing problem, Emergency Plumbing Michigan is your solution. Our friendly master plumbers are on call 24 hours a day to assist you. Call the professionals today for excellent service that you can trust.
If you are looking for a commercial plumbing company for a construction project anywhere in Livingston, Washtenaw or Wayne County call us. 734-419-9040
Suffering from water, flood or sewer damage? Visit http://xtremedisasterrestoration.com